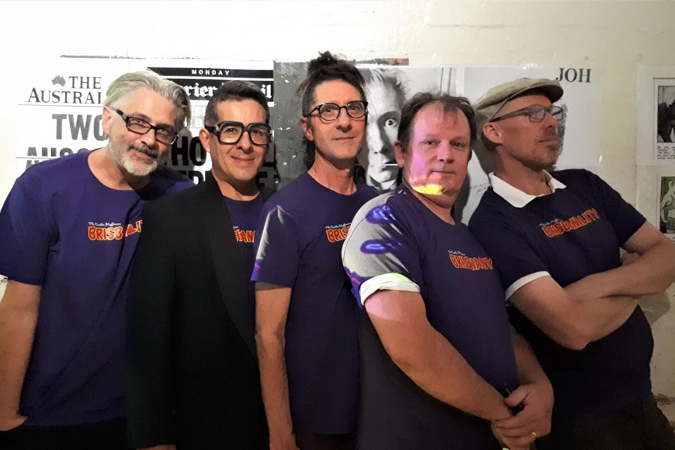 2018 Anywhere Festival
12 May 2018
Substation Number 5
Wooloongabba, Brisbane
The whole idea of the Anywhere Festival is that acts perform anywhere that isn't a place where acts normally perform.
Substation Number 5 is a disused WWII naval facility, literally a stones throw from the Wooloongabba Cricket Ground. It has no furniture, electricity or running water, and cannot be accessed by motor vehicles, pedestrians, horses, or bicycles.
At 3 minutes to 7pm on 12th May, 2008, 127 dedicated Dustbin Hoffmans fans descended towards the venue by parachute from an RAAF Iroquois helicopter donated for the event by defense services minister, Christopher Pyne, the band's #1 fan.
The band played to a full house. Nobody drank anything. Nothing bad happened. Elise Lawrence wrote this review.
Qld Cabaret Festival
10 June 2017
Qld Multicultural Centre
Kangaroo Point, Brisbane
12 songs by the Dustbin Hoffman's tell a story about life in Brisbane.
Topics include:
Pedestrian behaviour on escalators
Australia's greatest ever civil engineer, from Sandgate
DWI in the 1980's
What makes the Brisbane river so brown and so pretty?
The greatest motivating factor in all of human behaviour
The world's greatest speed skater in 2002 had a plan
The newspaper that lined the linoleum in share houses last century
A special kind of love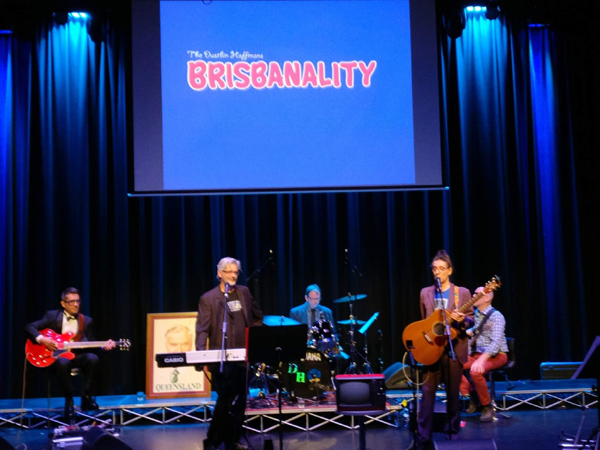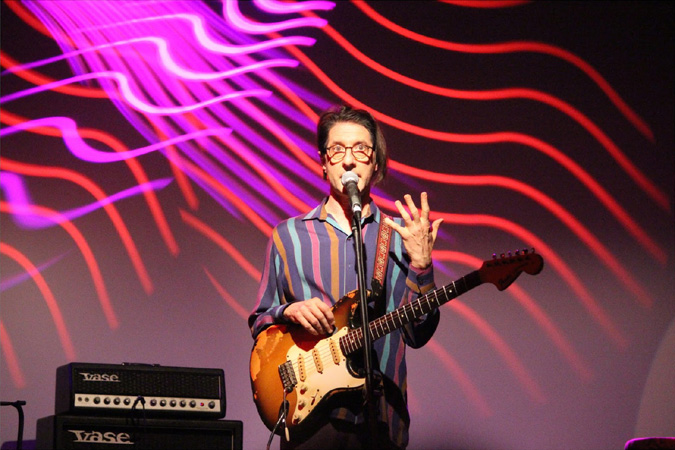 ABC Exhumed Qld Final
3 August 2013
Kedron Wavell Services Club
Chermside, Brisbane
It was a fantastic experience to play for 500 people. We gave a copy of our CD to ABC radio's Spencer Howson, as he introduced us on stage. Our four original songs seemed to go by in a flash!
Fellow boy band, The Roseberys, was a deserving winner on the night, along with Brisbane girl group Diddly Squat.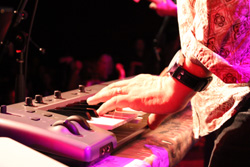 The Hideaway
14 June 2013
Fortitude Valley, Brisbane
Saturday night at The Hideaway was our second gig with The Sunset Junk, whose singer, Alina, lit up the room with her friendliness and infectious vocals.
Prior to us playing, a woman with punkish blonde hair danced non-stop, exhausting multiple partners who couldn't keep up with her. She had a lot of momentum.
Later we found out the dancer is Carrie Henschell from Brisbane band Carrie and the Cut Snakes. Carrie said she was going to Nashville, Tennessee, and that's the last we saw of her. We'd like to see her again some day, with her blue Epiphone guitar and her band.
The Hideaway is an excellent venue and we really enjoyed playing there. It is intimate and friendly, like numerous local venues in Sydney and Melbourne. We felt at home with the 1970's brown and orange striped lounge, and the giant Tretchicoff mural on the wall. The sound guy had his act together for a good mix and even the bar staff said they enjoyed our stuff.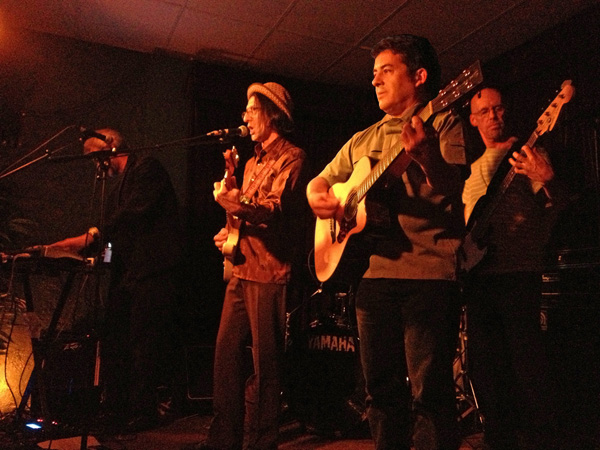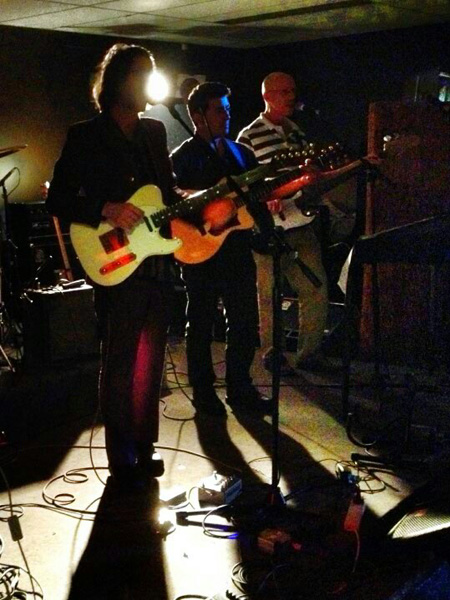 Greenslopes Bowls Club
11 May 2013
Greenslopes, Brisbane
Dr Bob Harley organised this gig with The Sunset Junk and Funky Miracle, which are Ross and Nigel's other bands respectively. It was our first time playing together as The Dustbin Hoffmans. We were glad to make our debut in a room full of friends.
Ross's wife, Julie Handley, came along with their children, Archie and Finn, who played outside next to the bowling green in the twilight. Julie sang backing vocals on the track Bland, one of the standout tracks on our album Dysfunctional.
Inside, Robert noodled on Ross's guitar before our set. He's been learning jazz guitar from YouTube videos, and was excited about an app on his phone that displays alternative chord fingerings. They say a rock guitarist plays three chords to 3,000 people, while a jazz guitarist plays 3,000 chords to 3 people. Robert could be either, but we like it when he plays drums.
Mike hadn't played guitar in a band on stage since 1983, when he last played in the Dianas with Nigel. "What if I forget all the songs?" he asked, just before we went on, his mind blank. "You won't" said Nigel. Nigel was right, but he didn't predict that the battery in Mike's guitar would run out two songs from the end. Mike mimed the last two songs and nobody noticed.
Afterwards, Brian Cavanagh looked thoughtful when he said "The Dustbin Hoffmans are refreshing." Patrick Gibbs was effusive, generously predicting "The Dustbin Hoffmans are going to be the next big thing!"